Perfection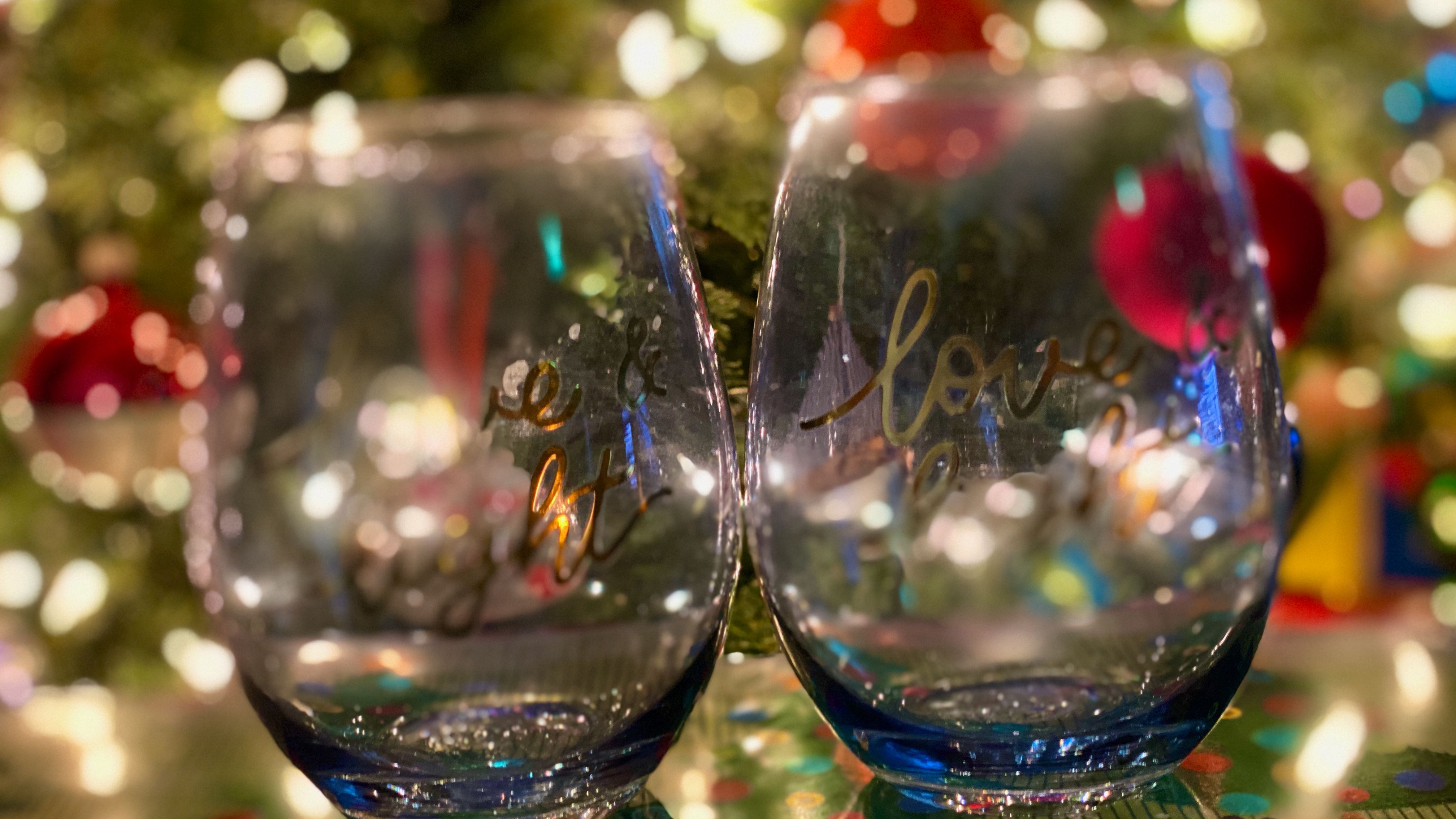 Perfection
Here we are, it's Christmas Eve, and the 7th day of Hanukkah and 1 week until the New Year. This time of the year is filled with so much beauty, so much love, so much joy. And yes even, so much exhaustion, and crankiness and stress.
We plan for the "perfect" holiday where everyone is healthy and happy and gets along. Yet, you know what they say about perfection…it is the enemy of the good.
My prayer for you today is that you pause, take a breath, and really feel the wonder of this time of year. Who matters most to you? What matters most to you? Giving the "perfect" gift to a loved one or sharing the love in your heart? Sometimes you get to do both, and sometimes the "perfect" gift is simply a note of appreciation, a hug, a smile, or telling someone you care about that you love them.
Love is such a small word that represents an immeasurable range of feelings. I love my husband and family and friends, I love my work and the people I serve, and I love chocolate ice cream! You may feel love for another, but when was the last time you said those words…."I love you"? It's never too late to say, "I'm sorry," and it's never too late to say, "I love you."
This week has been chaotic but driving home from seeing family, traditional holiday music was playing on the radio. Memories began flooding in, like when as kids, my brothers and I would dress up and go caroling in the neighborhood singing "The First Noel…" or "Oh Christmas Tree." Or memories of my great grandma Mayme who would capture us with the crook of her cane to get a kiss as we ran past her on Christmas morning, or of singing "Oh Holy Night" in 4th grade for Miss Patterson, our South Ridgewood Elementary school principal.
It was delightful to see the twinkling lights on strangers' houses as we made the 2-hour drive home. The beauty brought me joy and reminded me how much we can show we care about one another with a simple strand of lights (or an overboard extravaganza).
Don't strive for perfection this holiday. Strive for Love and Joy and Peace and Wonder. Life isn't perfect; indeed, none of us are. Love is what matters. Give it, receive it, and enjoy.
Many blessings to each of you for a Merry Christmas, Happy Hannukah, and Happy New Year!
Love and Light,